1201.info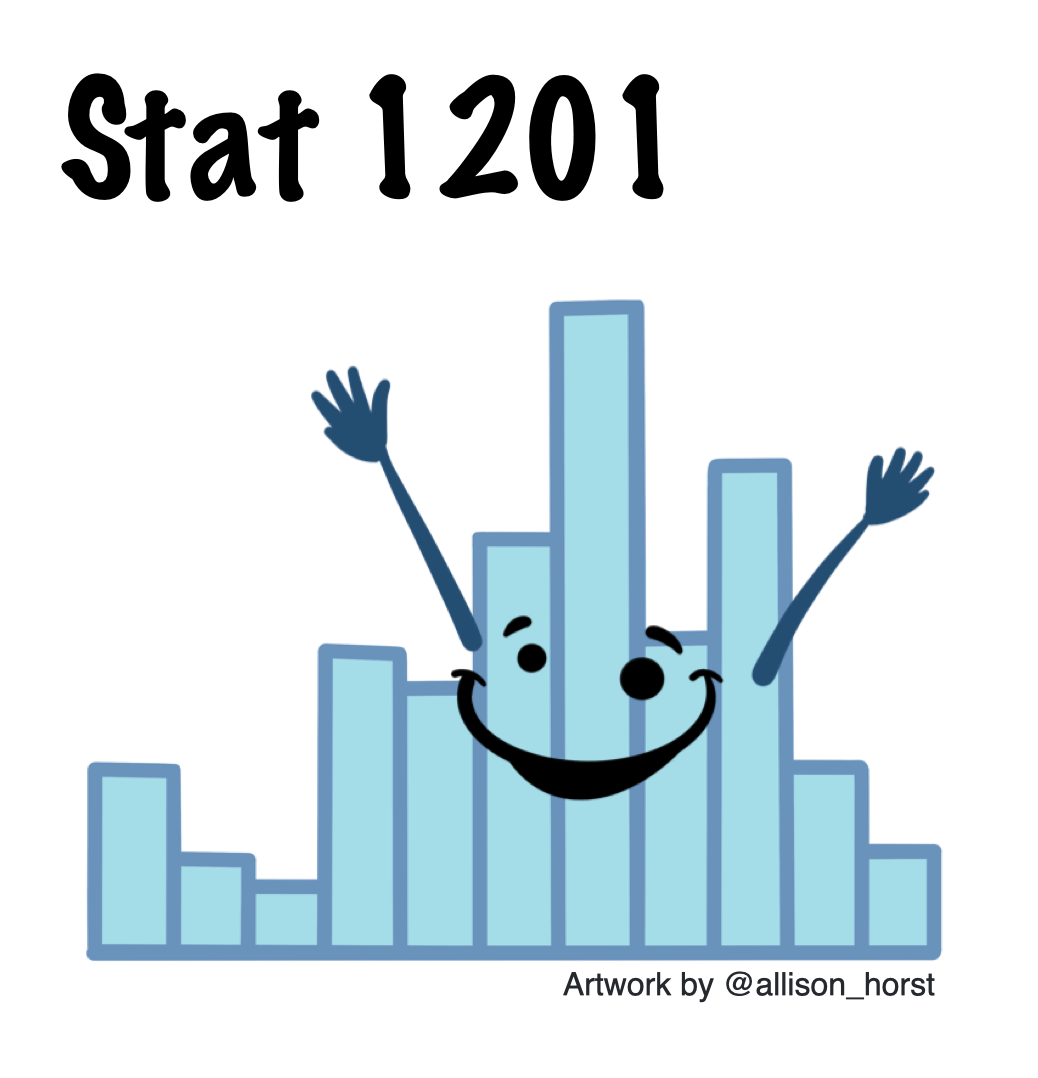 This site contains supplemental materials for Stat 1201, mainly: 1) clarifications on which sections we cover in the textbook (Devore, Probability and Statistics for Engineering and the Sciences 9th edition), 2) R code, and 3) links to helpful resources online. It is not in any way a substitute for materials available in CourseWorks.
If you find additional online resources that are helpful to this class, please create an issue or send me an email and I'll add them to this resource. Let me know as well if you find any typos or other mistakes.
Note that while you're encouraged to look ahead, be sure to circle back to those sections when they're covered in class since content may be added or modified slightly.